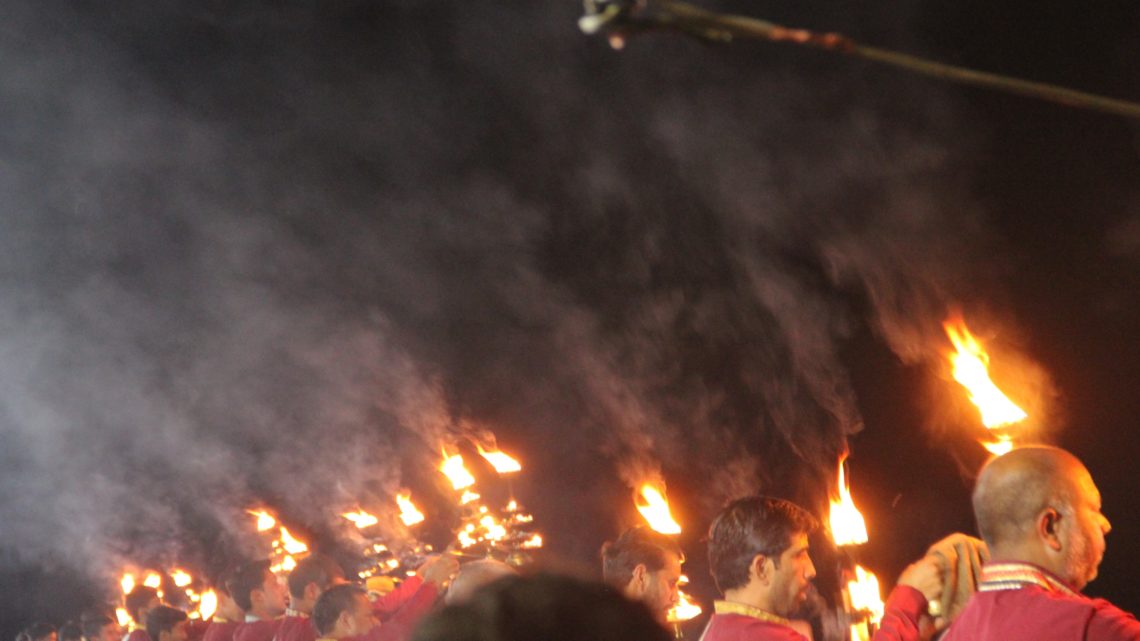 Rishikesh, yoga, tourism and arti
D15: Rishikesh
11/4/2019
After 3 days of calm and cool in Mussoorie, the journey to Rishikesh with the transfer to Dehra Dun has got us a little tired. Nevertheless, I manage to get out of bed for the 7.30am yoga session on the roof of the Blue Jay Hostel.
Rishikesh is the yoga capital of the world. There are plenty of places to practice different yoga with different levels. Many packages are available from single time to multi-day internships. In addition, the city is extremely touristy and therefore offers many services such as rafting, massages, hikes and hydrotherapy of the colon!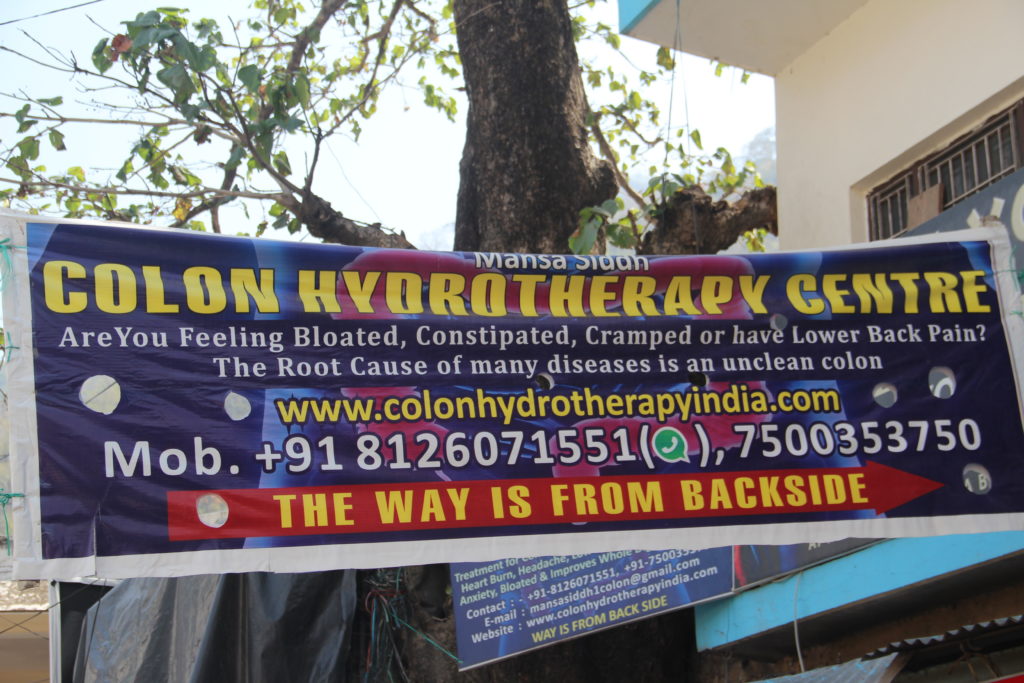 In short, I did my first yoga class. I lacked a bit of English vocabulary to understand everything and as I was in the front row so I could not copy on the others.
We walk through Tapovan in search of yoga centers. Although we're in the mountains, it's hot. We discover the very famous Ganges, due to many pilgrimages, sliding at great pace between 2 wooded hills. The city is very touristy with many Westerners but also many Indians on holiday (between friends or family).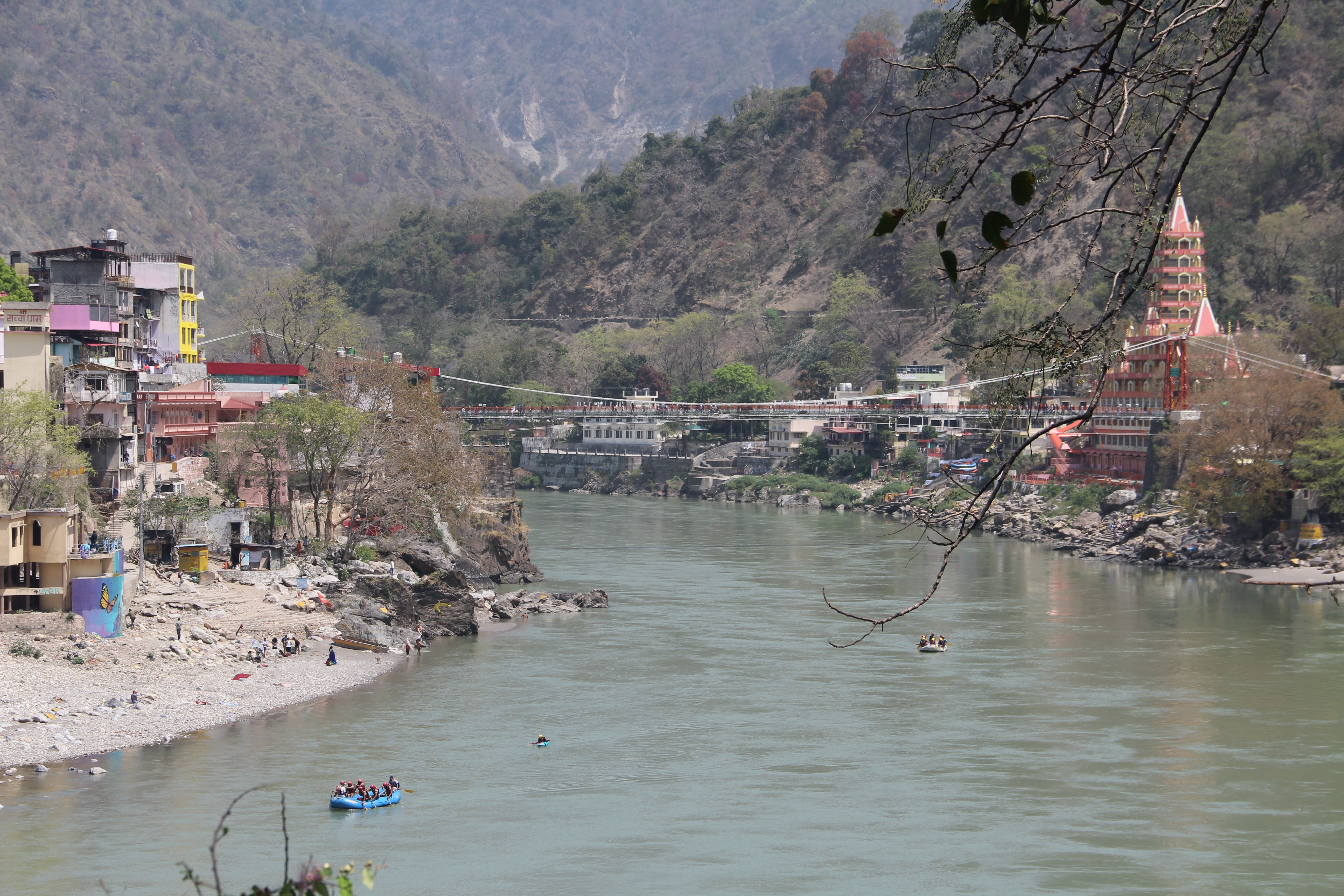 A huge bridge allows you to cross the Ganges from one bank to the other. As a pedestrian, it is rather pretty with a beautiful view of the valley. After 2 passes, it will prove painful and bottled by:
Indian selfies
Cows
Motorcycles
Western tourists (including us)
Aggressive monkeys
Beggars
The solicitation seems quite frequent on the bridge to invite you to live all types of experience …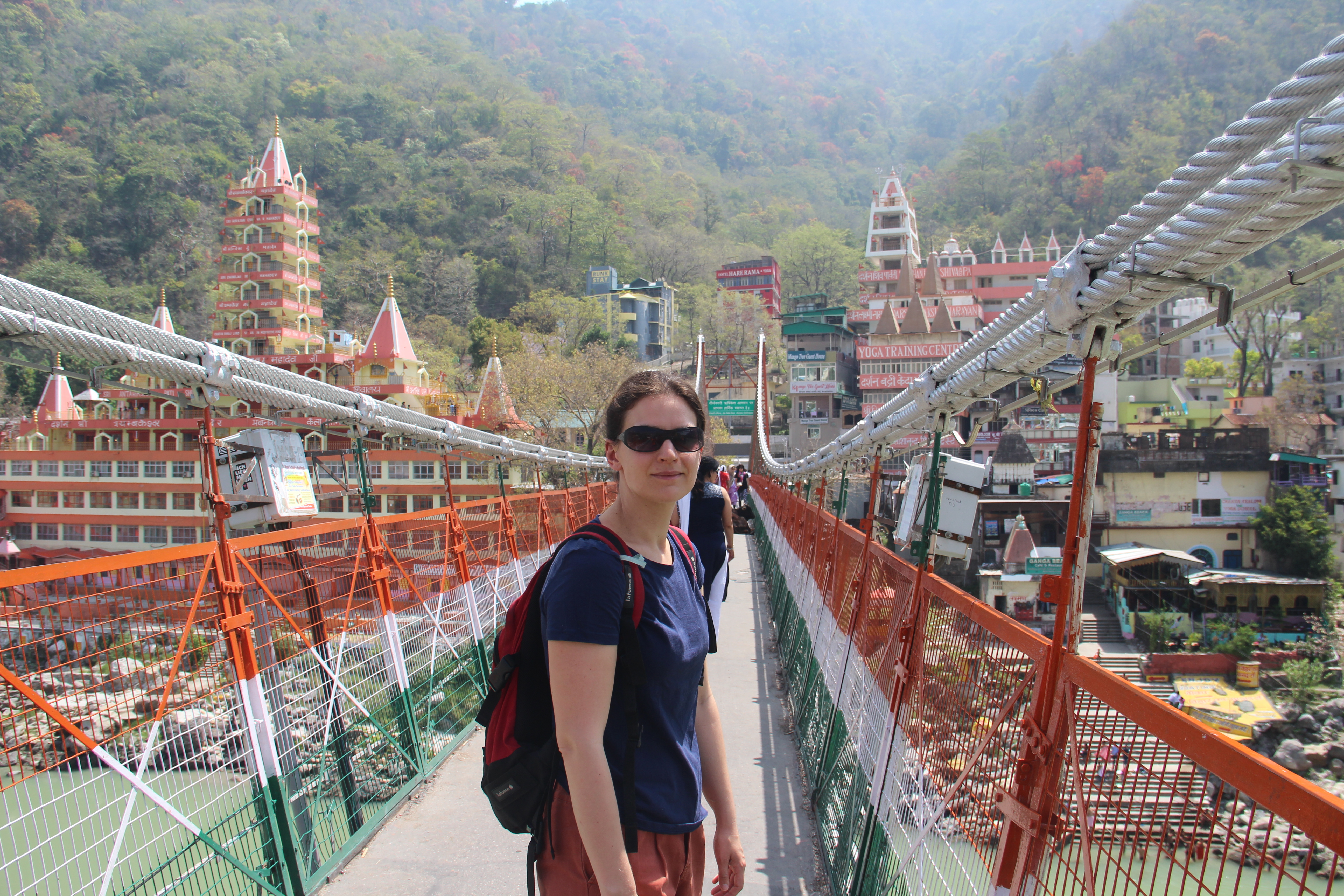 North of Tapovan (left bank), we were told of a quiet beach. Quiet means there will be only 200 people on a 100 meter long beach. It's dirty. The wikipedia article on the Ganges deters us from bathing (see wikipedia).
In the middle of the beach is 3 western in 2 rooms. The Indians are all bathing in dress. One can feel the shock for the Indians unaccustomed to so much nudity in public.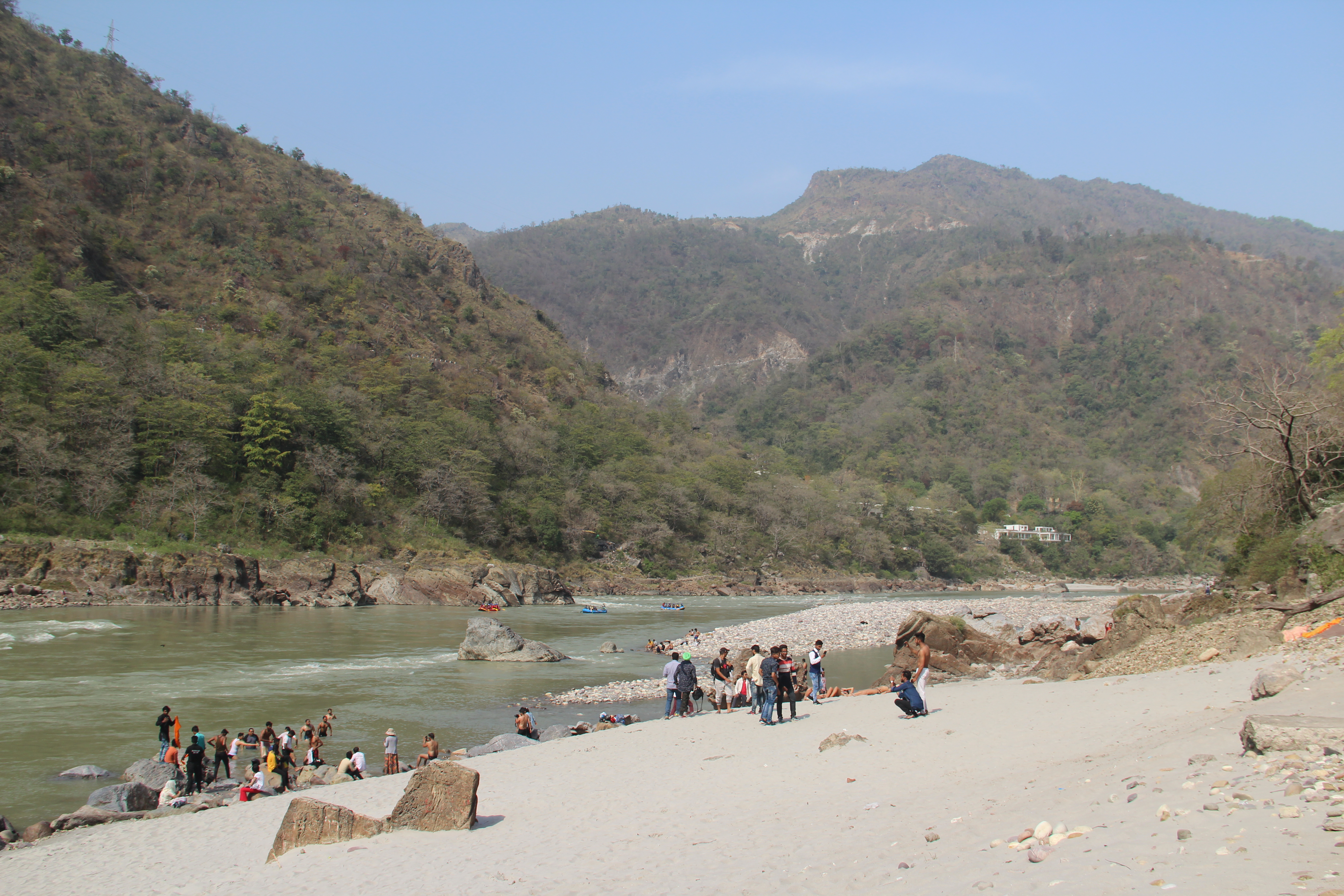 It's time to do our second Yoga class. Inhale, exhale… The movements follow one another naturally. Under noisy fans and in a beautiful heat, we sweat to follow increasingly tortuous positions. The teacher, medium-sized, short hair is dressed in white pajamas. Sitting on his carpet, he seems to look through the walls of the building, probably a Hindu deity. I try to catch his eye to grasp the difficulty of a movement that consists of putting his foot behind his head. Nahin
We understood that to make a ride at a price defying all competition while sharing a nice and tight time, you have to take a shared tuktuk. Our driver is still trying to smoke us by refusing the Indians to ride with us. The descent between Rishikesh up and down is difficult because there is only one armoured road. The driver drops us off near Treveni Gaht. The gahts including stair docks by the river or lake that allow people to do many things near the water like washing, washing things, drinking, purifying, bathing… We've already met some in Udaipur.
By 6pm, the faithful (and the curious) are already gathered for the Arti. It is a ceremony with songs and fire. Priests ignite fire platters accompanied by songs and music. Around us, a priest with a tray and a flame circulates. The Indians lay rupees, put their hands above the flame and touch their foreheads. Indians build (and sell) small rafts with flowers, incense and a candle. Others place them in the turbulent waters of the Ganges. The atmosphere is amazing and the people very nice. We place our most beautiful prayers for our loved ones in one of these fragile rafts and let him join the dance of light that covers the banks of the sacred river.
A few dozen metres down, children try to pick the small rafts with a net. Our prayers have already gone away.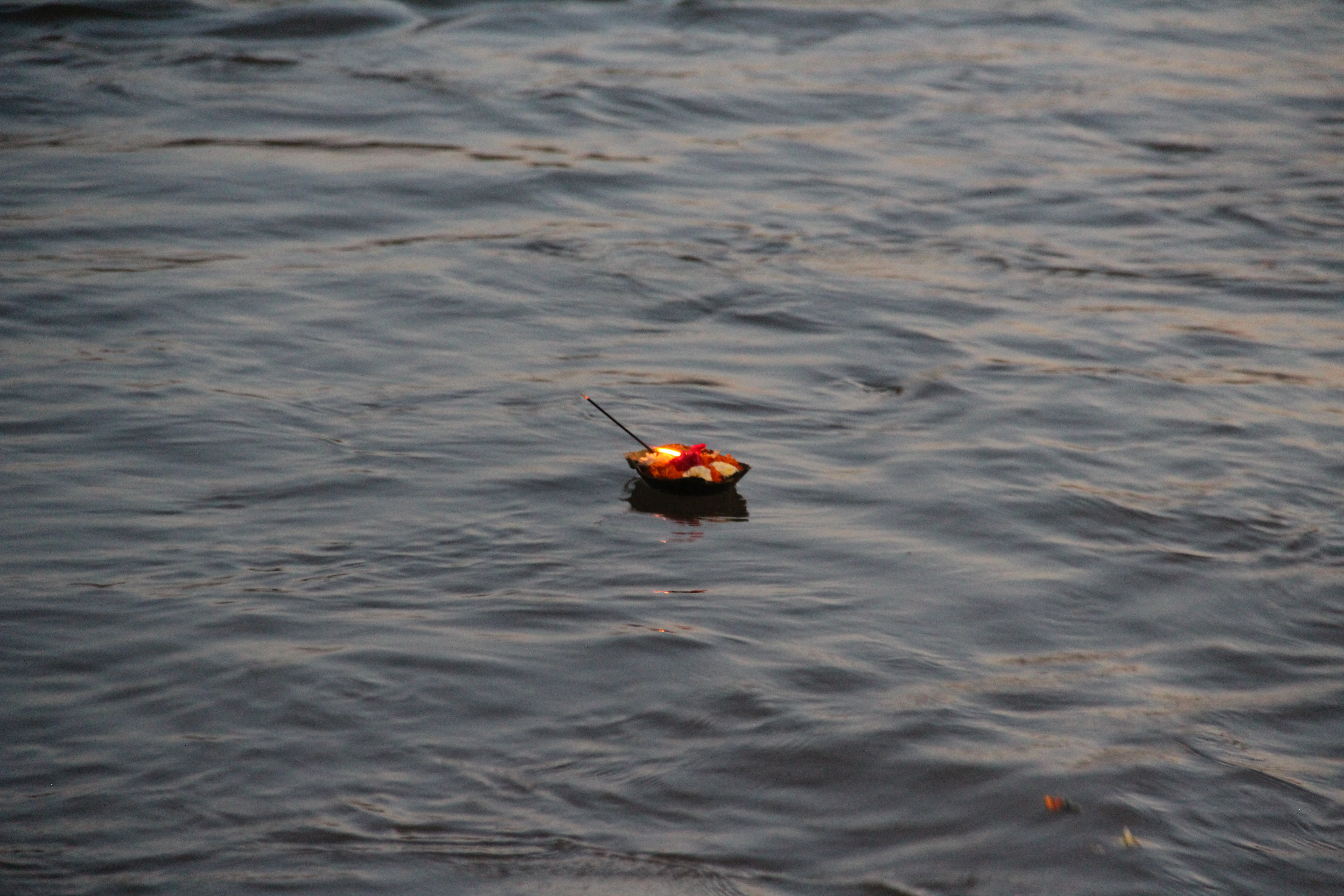 We could have finished this day and this article about this beautiful moment but we were hungry and we had been advised a restaurant: Rajasthani
Local Chartier broth, chaos worries us. On the right, an Indian pastry sales counter. On the left, a window through which plates pass at an impressive speed. The menu contains a list of dishes worthy of a good pizzeriakebabcreperiebistro that we regret to find sometimes in France (live the congelo). Finally, the server brooms we think is completely random. We imagine ourselves forgotten for two hours before receiving an inedible dish that we did not order.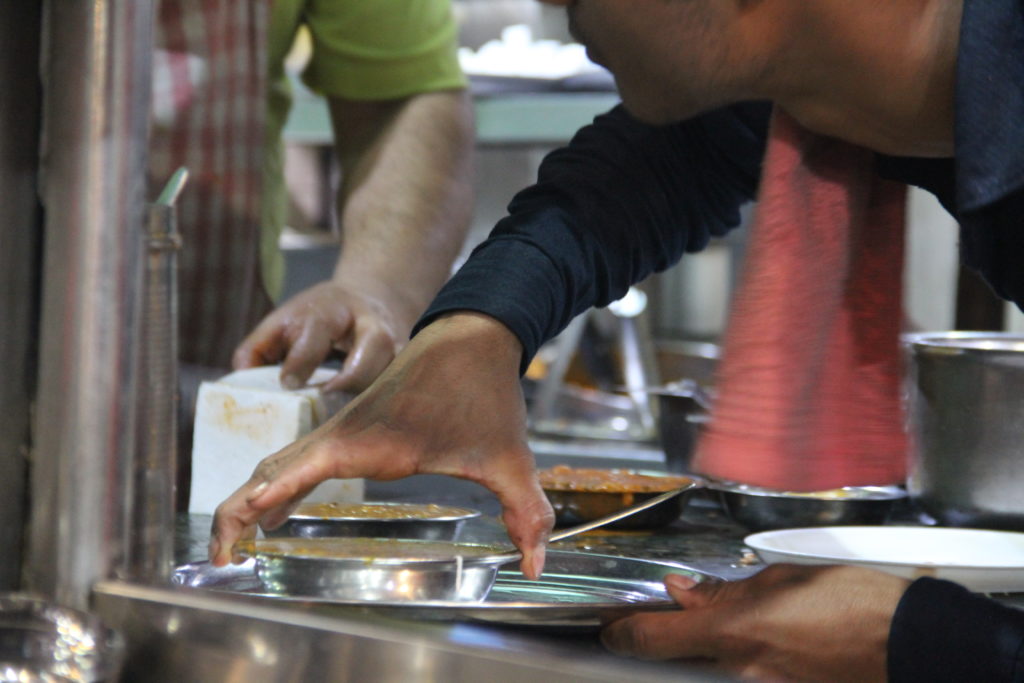 All fake, pleasantly raised, generous portion, good advice service, fast, we revel in a fabulous dish based on paneer, curry, grapes, nuts. I leave aside my digestive fragility, finish the dish frantically and then hesitate to take the takeaway version for later.
Our itinerary: