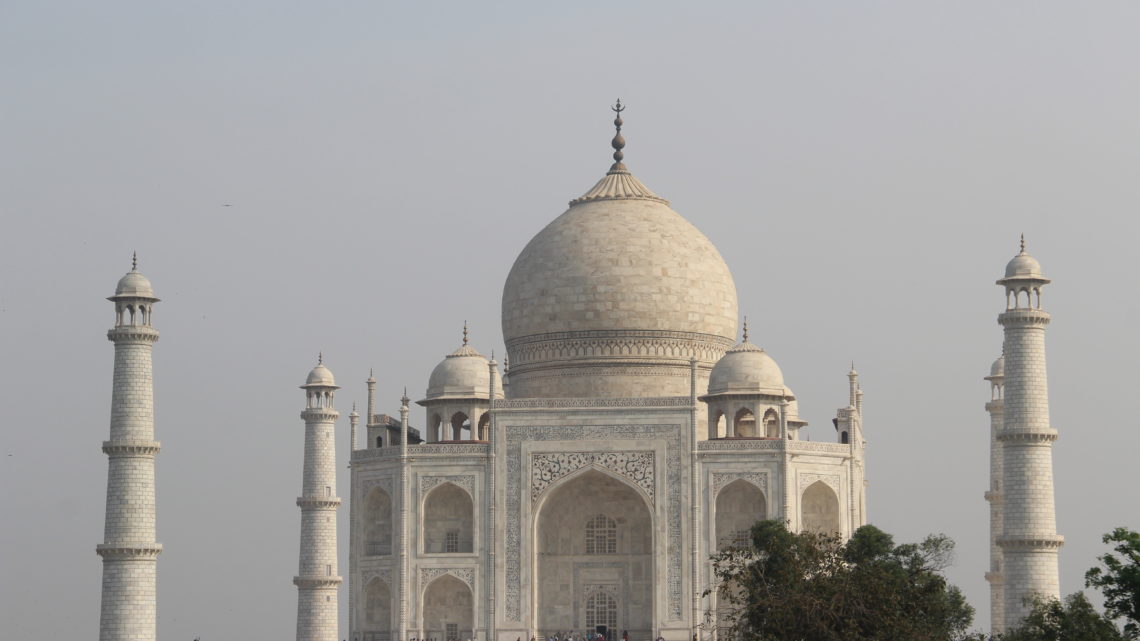 Itinerary in northern India
Namaste 🙏
Here is our final itinerary for our 18-day stay in India.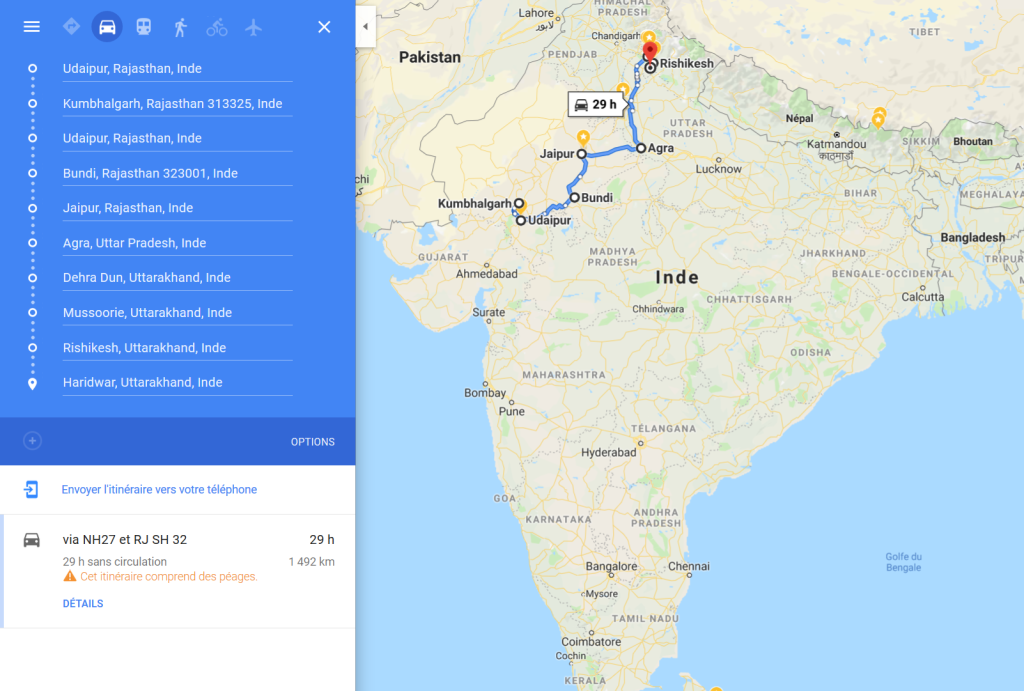 The steps of the route:
You can click on the steps to discover our adventures 😉
Rajasthan
The first part takes place in Rajasthan.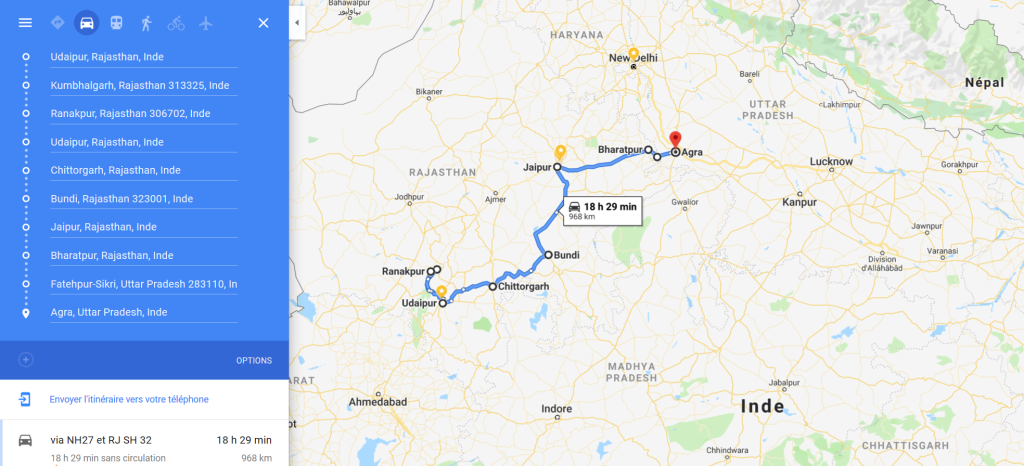 Uttarakhand
The second part is scheduled in Uttarakhand. It has evolved well from what we had planned.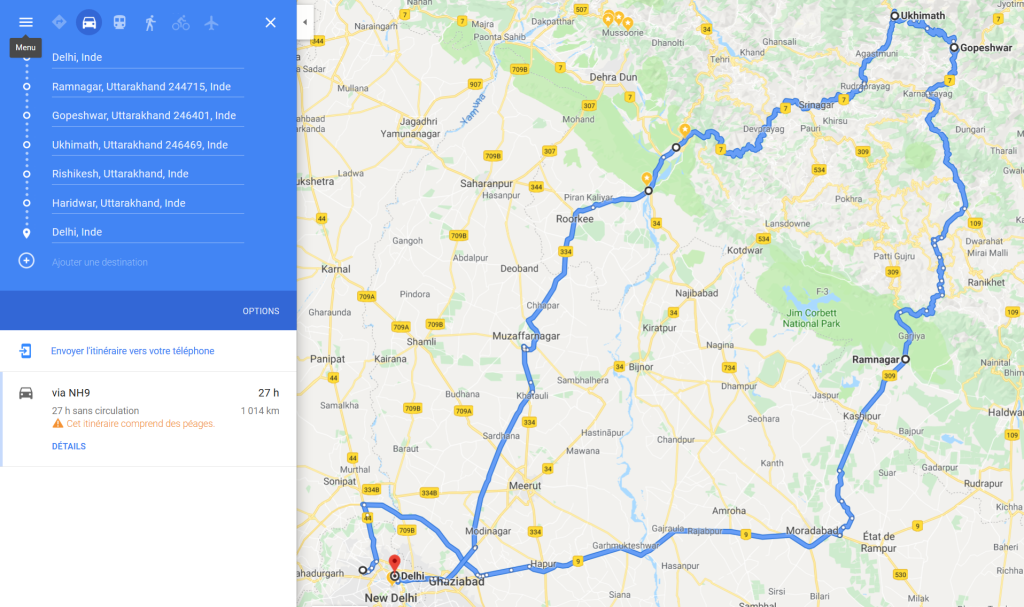 A little ambitious considering the vagaries of transport in mountainous regions and the overall lack of information. We opted for the itinerary below.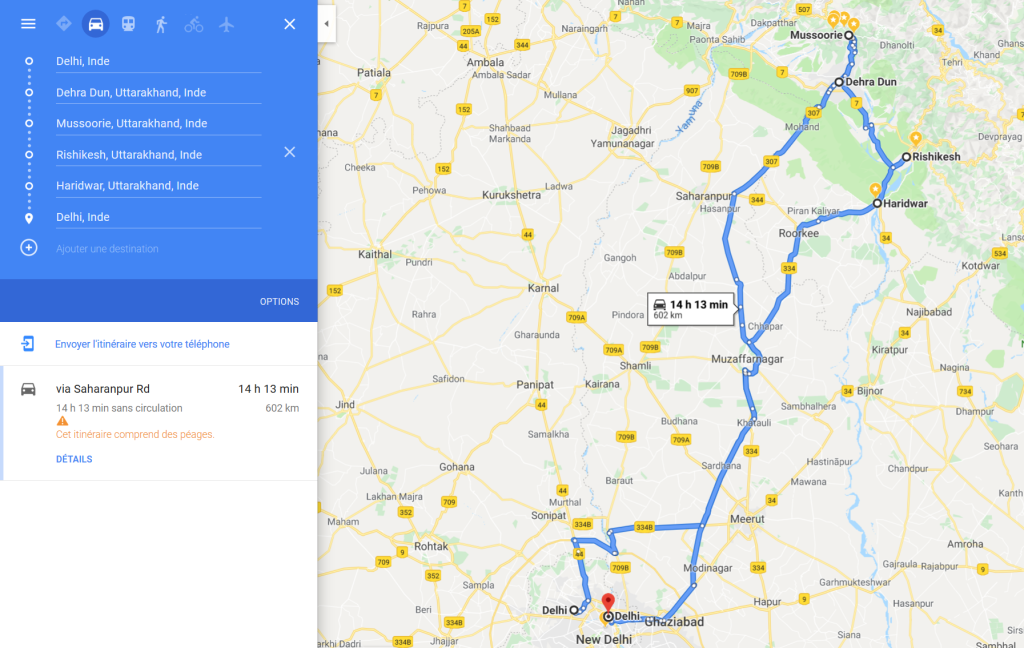 Between cities, we will take trains and buses. We were able to book a few trips from France. For the others, we will see with our guests. Booking trains from France is rather arduous and random. It's best to find out before you leave😉