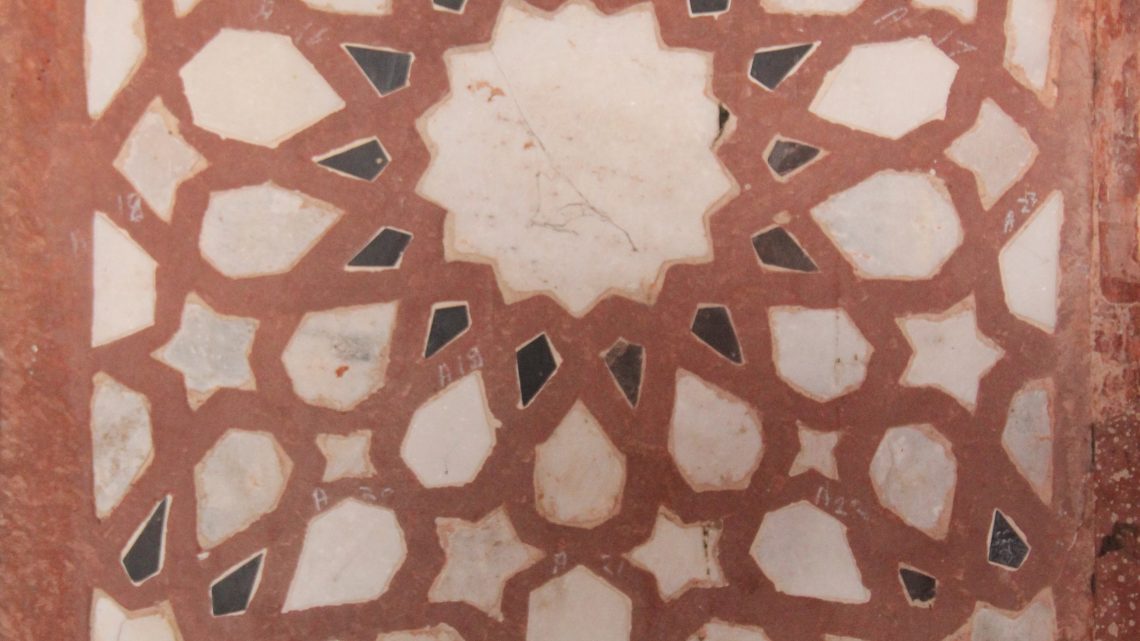 Fatehpur Sikri, bus, red stones and mosque
D10: Fatehpur Sikri
6/4/2019
The plan is simple, we walk to the fast lane, we catch a bus and we ask to get off near the town of Fatehpur Sikri.
After a beautiful, quiet nature day in Bharatpur Nature Park, it's time to join the ancient capital Fatehpur Sikri, created by Akbar. A nice stop on the road between Jaipur and Agra.
We soon attract the curious with our huge bags, our day bags and our carpet. It's already hot and before a fight breaks out between a tuktuk and a 9-seater jeep wishing to take us/smoke us, we jump on a bus. It's a sleeper/night bus. There are 2 floors and travellers are lying on benches closed by ochre or brown curtains. Sometimes two on a bunk, the night should not be easy between the horns and the quality of the road …
I am very sick this morning and I pray not to have to have the driver of the bus loaded with the betel awake since the day before stop.
Everything's going well. We get thrown at the entrance to the city of Fatehpur. We must find Prakash, contact provided by the Guesthouse to help us with our bags and guide us for the visit. We deposit our bags at the cloakroom room of the palace despite its bad reputation. Prakash assures us that everything will be fine and it will be.
The red stone palace is well restored. The guide tells us the stories of the harem, the women of Akbar of several nationalities and religion, the palaces he built for them, his elephant in charge of executing the sentences, his ministers and his king-size bed located 3 meters high.
The visit continues with the mosque. It is quite large and in the same tones. It reminded us of the Nizam Al-Mulk Mosque in Isfahan, Iran.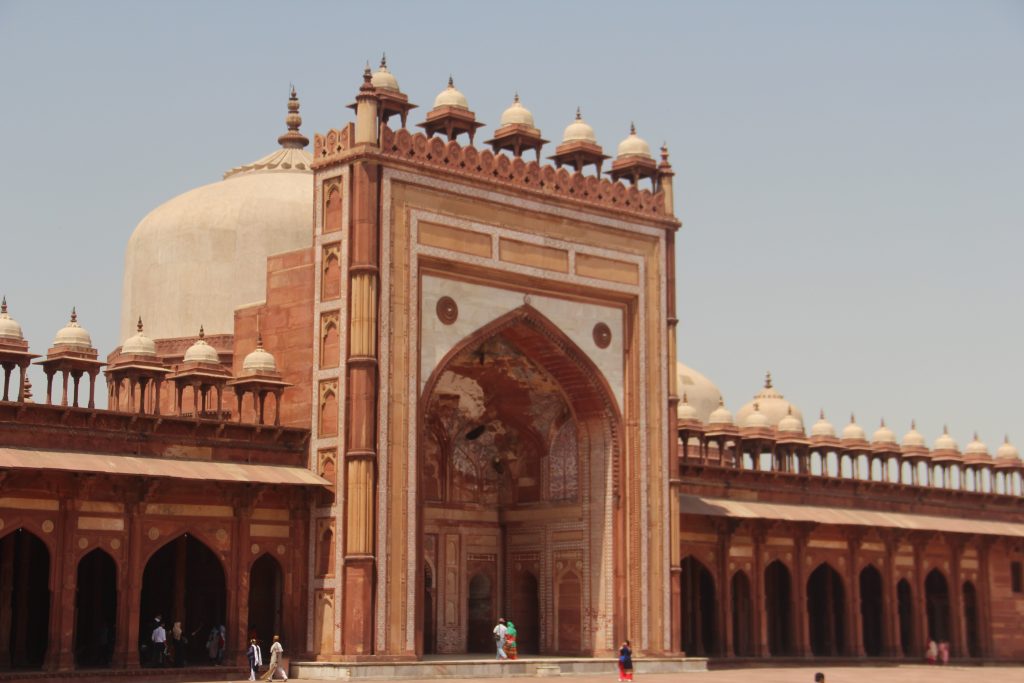 When it was built, it was the largest in the world.
We leave a few rupees to the cloakroom supervisor. Prakash escorts us to the bus station to hang the bus (every 30 minutes) to Agra. The people around the palace didn't always seem to us to have good intentions.
The bus is a crowded wreck that wobbles on holes in the road. The engine hood is open so passengers can see what's right in front of the bus and the driver to have their feet ventilated!
In an hour, we're in Agra. The Taj Mahal appears in the distance at the crossroads of a street as our tuk tuk heads eastwards touristy the city in noisy, fragrant and dusty traffic.
Our itinerary: