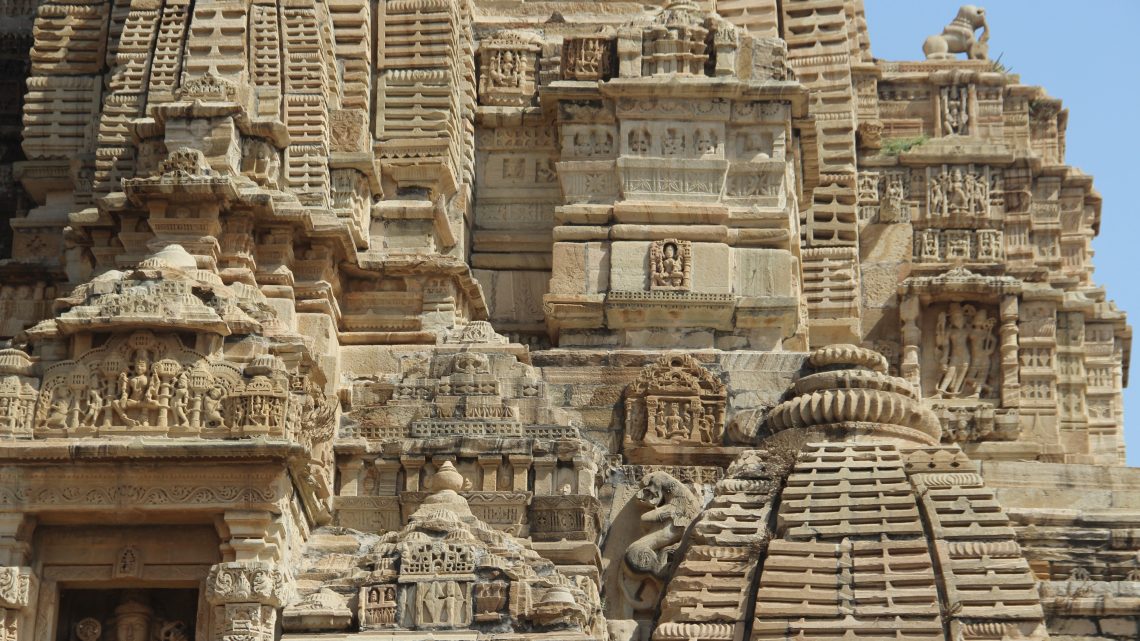 Chittorgarh, fortress, citadel and princess
D4: Chittorgarh
31/03/2019
Arriving by train at 8am from Udaipur (departure at 6am) for a few rupees, we deposit our big bags at the cloakroom located west of the platform. This is our first train and our booking from France seems to have worked. The ride is also an opportunity to see many people doing their needs in front of the passing train…
Several tuktuks offer us a tour of the Mewar Fortress. Chittorgarh was the former capital of Mewar before the move to Udaipur. After a cellar, the negotiations go well (500r for the visit and return to the station). The journey is long and the tuktuk climbs painfully the hill on which the fortress is located. Traffic is hazardous as usual. Admission has increased from 200r to 600r per person. To which must be added 30r of tuktuk. The entire site dominates the new city.
The first stop is a ruined citadel. The facades and domes allow us to imagine the beauty of yesteryear.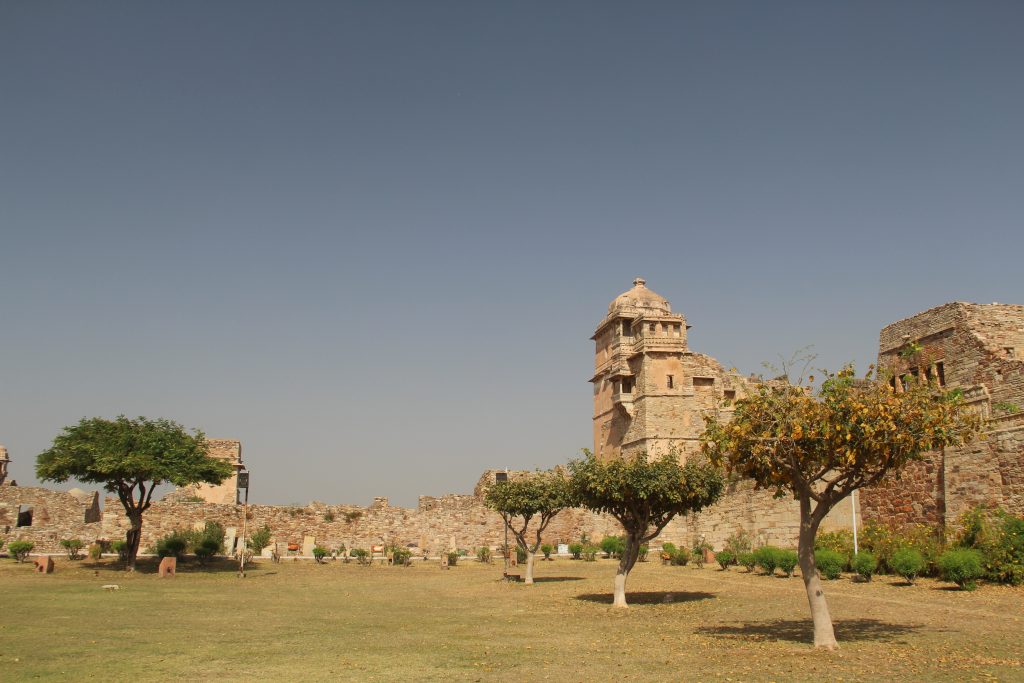 The view of the city is pretty.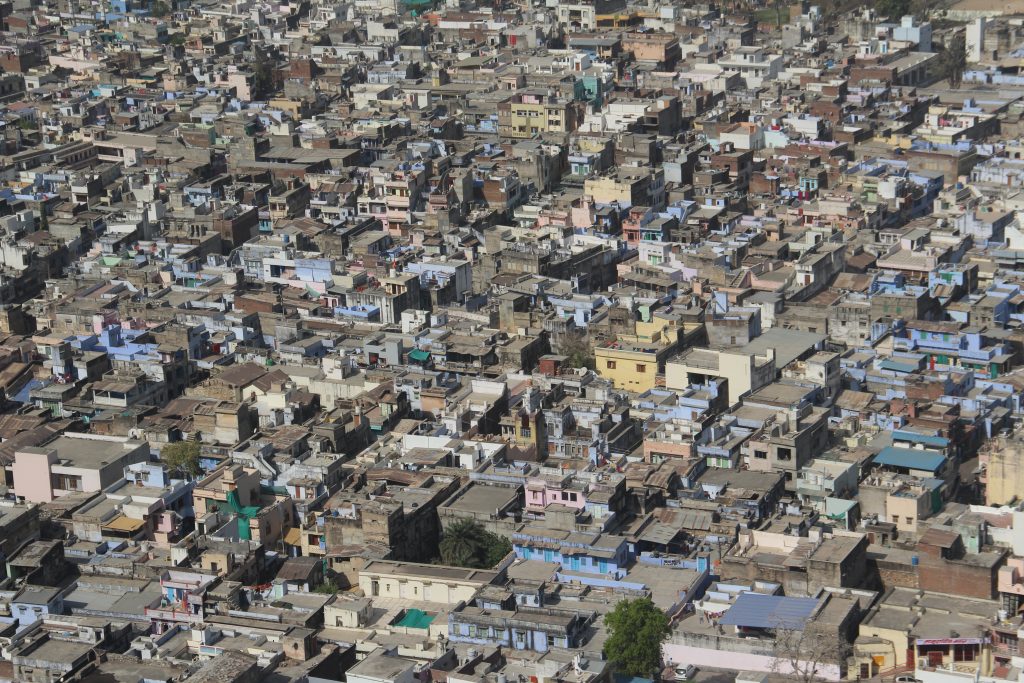 We continue with a Jain temple (like the one in Ranakpur), a Hindu temple and then a fairly large area with a tower and several temples.
There are a lot of Indians asking us to take selfies. Many monkeys accustomed to human presence roam the park.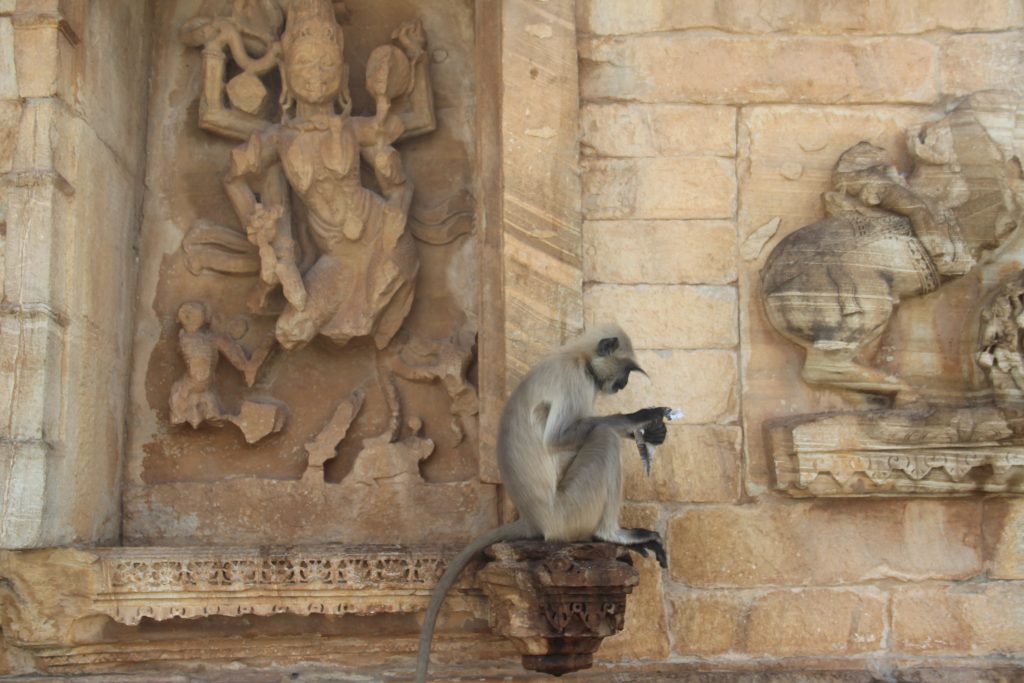 A little further on, the tuktuk leaves us in front of a temple with many many people. We take off the shoes and follow the flow. Upon entering the temple, people ring a small bell. People start screaming while priests give bags. We manage to get out of the way, not very comfortable. Beggar children spot us at the bottom of the temple. It's slumdog millionaire.
The last palace is very modest. This is that of Princess Padmini who set herself on fire rather than surrender when the fortress was taken.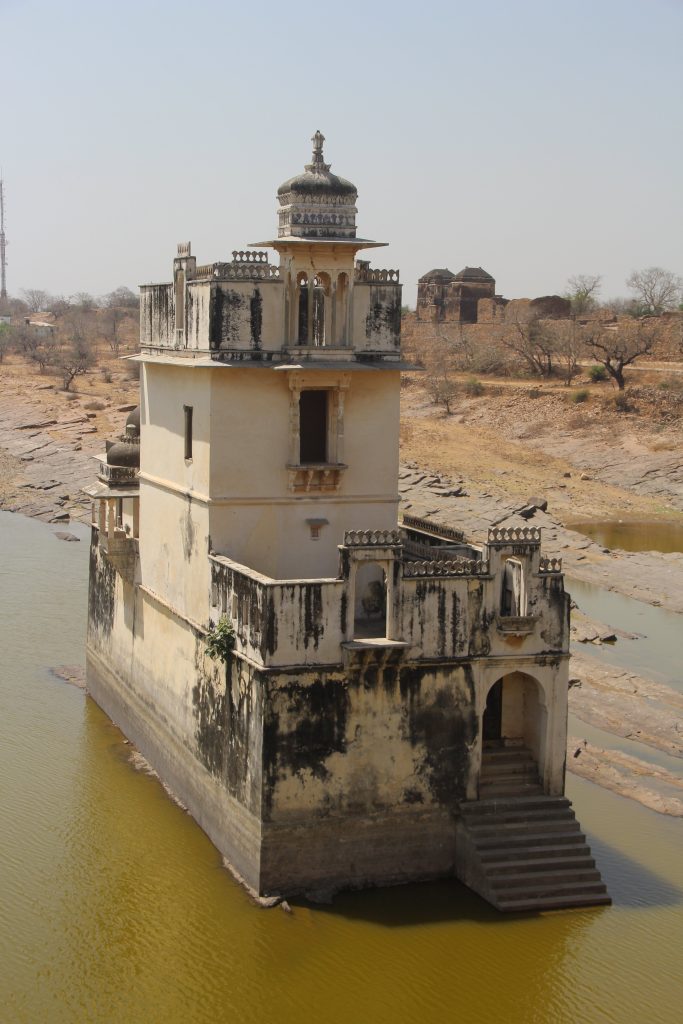 We end the visit with a Jain tower and temple. The tower is smaller and the temple is modest. As a result, few Indians and a little shade to lunch some tropical fruits. A security man in blue approaches but tells us nothing. We're not in the temple. We can eat quietly in front of the blossoming laurels.
To learn more about Chittorgarh: https://fr.wikipedia.org/wiki/Chittorgarh
It's 1 p.m. when we go down with our tuktuk. It's very hot. We find our breakfast cellar and stay as long as possible because the other stalls are not very welcoming.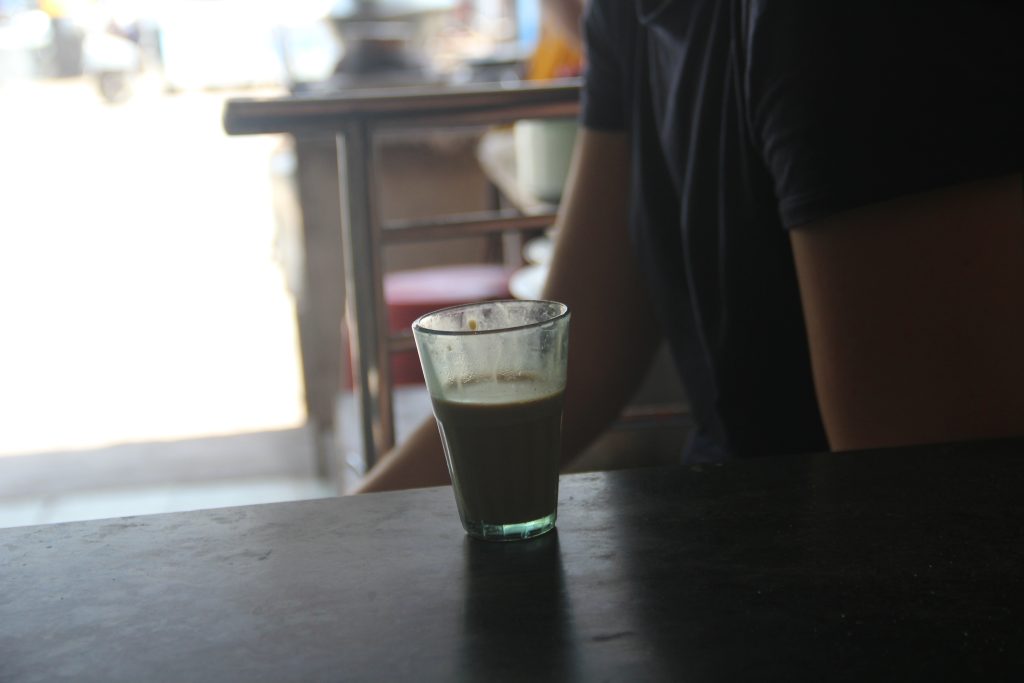 The train will arrive an hour late. We will discover jobs that we did not know as a salesman of zippers and cow hunter in the station.
Our itinerary: