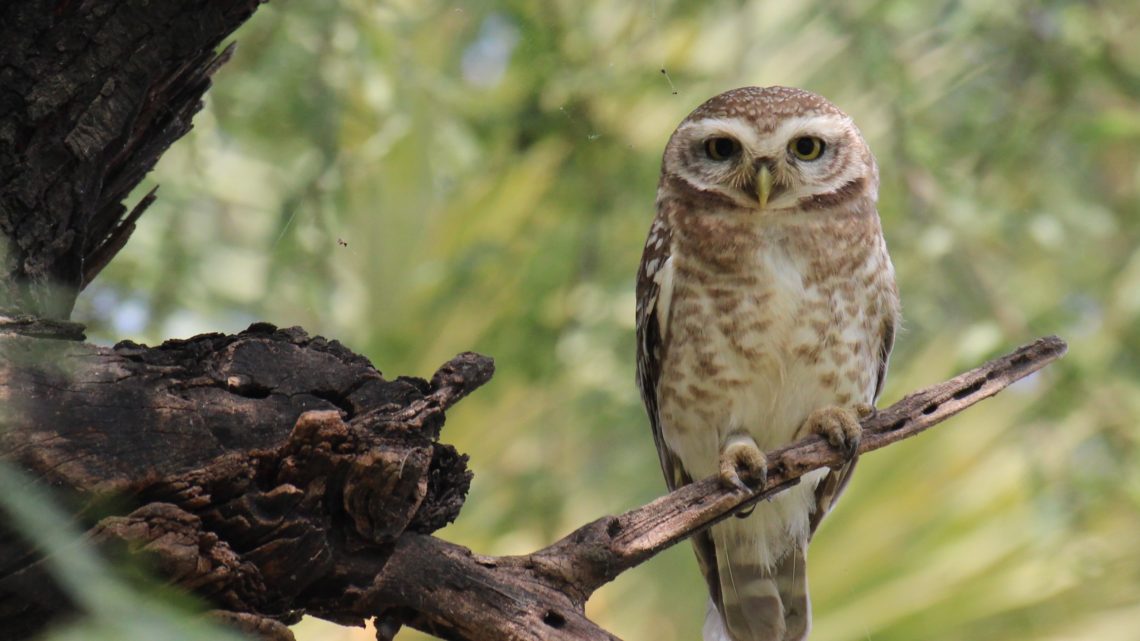 Bharatpur, bicycle, twin and volatile
D9: Bharatpur
5/4/2019
It was dark when the train from Jaipur stopped in Bharatpur. This "express" train will have taken an hour longer than expected. The usual battle between tuk tuk driver begins. Bharatpur is a city between Jaipur and Agra that has the distinction of being close to the Keoladeo National Park (listed AS a UNESCO). The station is also at the junction between Jaipur (West), Kota (South), Agra (East) and Delhi (North).
The welcome Iora guesthouse is super nice. Beautiful photos animals are framed on the walls. Our host gives us many information to discover the park the next day.
Wake up 6am, it stings but you have to start early to see wild animals. The national park opens at 6:30 a.m. We rented bikes for the day at the guesthouse for a few rupees. We do not regret taking them because the park is quite large. A bottle of coca as breakfast to cure some of the tourist's ailments in India.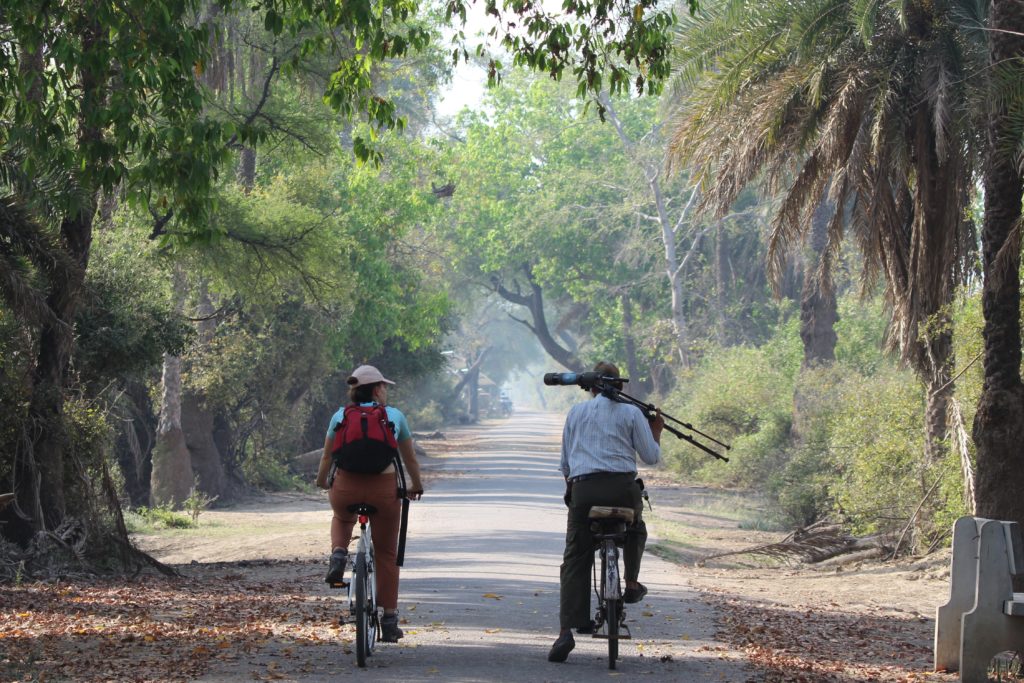 A guide is offered (a little aggressively) at the entrance to the park. It has the necessary equipment 🙂 He told us will allow us to see owls and will show us many species since The main runway. We Let's stay with him for three hours. That's enough because in the end, we go around in circles with birds and he looks tired.
The park stretches around swamp. The main track is under a green bridge. The side tracks are more exposed to the sun but we will come across more wildlife. The park is quiet as there is no motor vehicle. The best time to visit is February and March. It is less hot and birds (including migrants) are very numerous.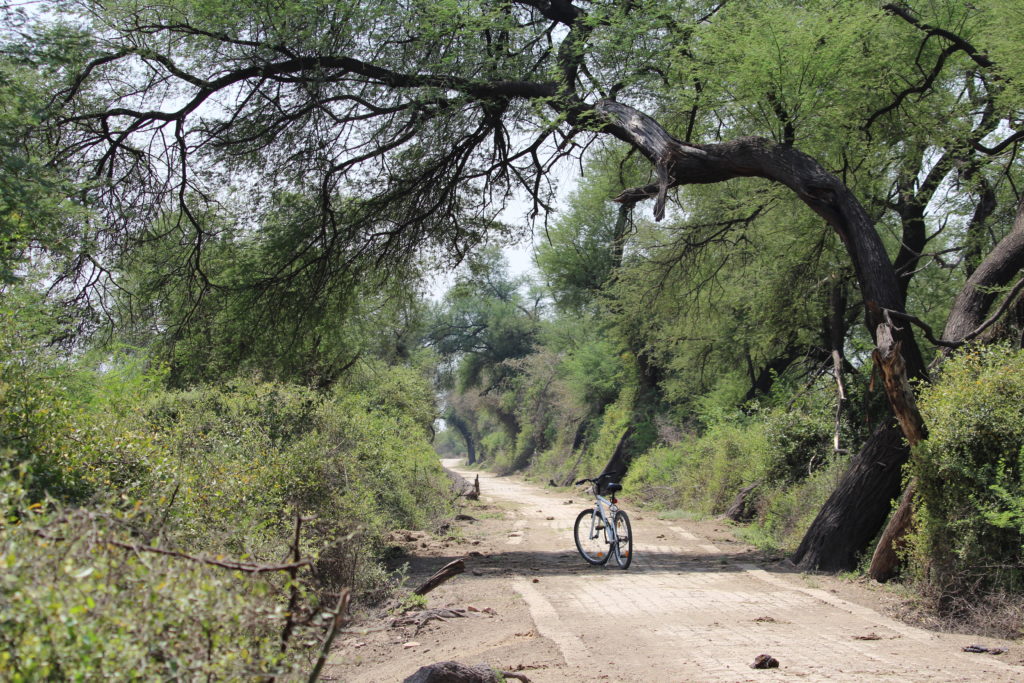 After a picnic near an observation tower, between bat, kingfisher and owl, we decide to continue cycling under the sun of 12h. We are lucky because we see pink flamingos and antigone cranes.
It is very, very hot and we decide to go home after crossing sambars and deer.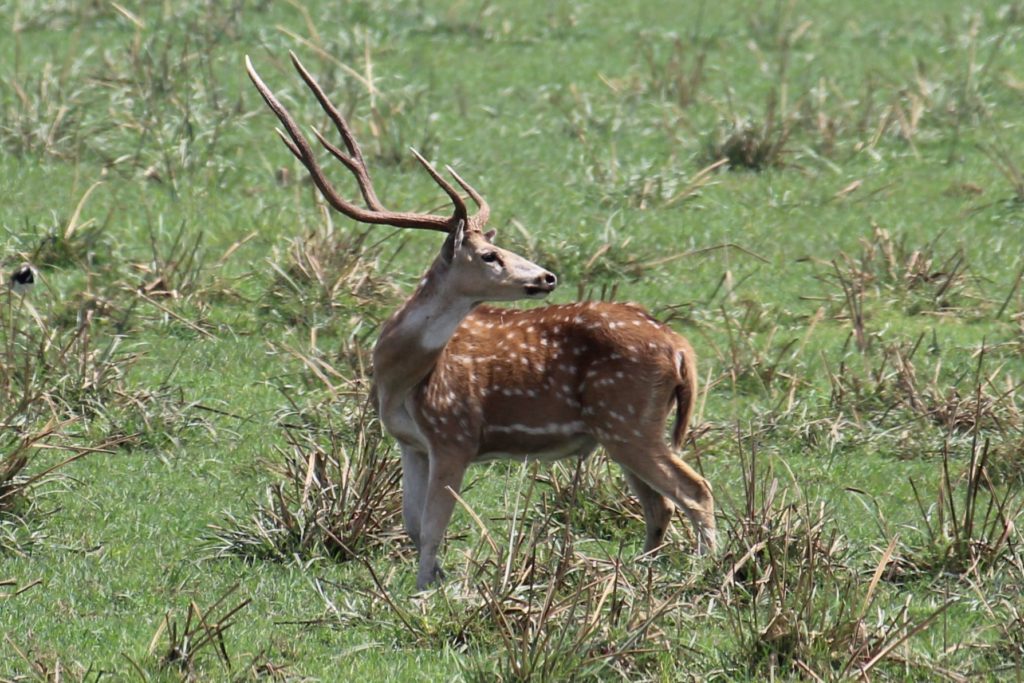 On back, we make a stop in the lodge of the park. We ask if it is possible to have a drink. The answer is no! The staff seems too busy doing nothing in the garden 😀
At 3pm, we take a nap in the guesthouse. We'll have spent around 7am in the park.
To complete a day stop in Bharatpur, the city has a fort that looks pretty pretty. We will not visit it because a violent storm breaks out sweeping the saris and children who play in the street. The power's going out.
Our itinerary: