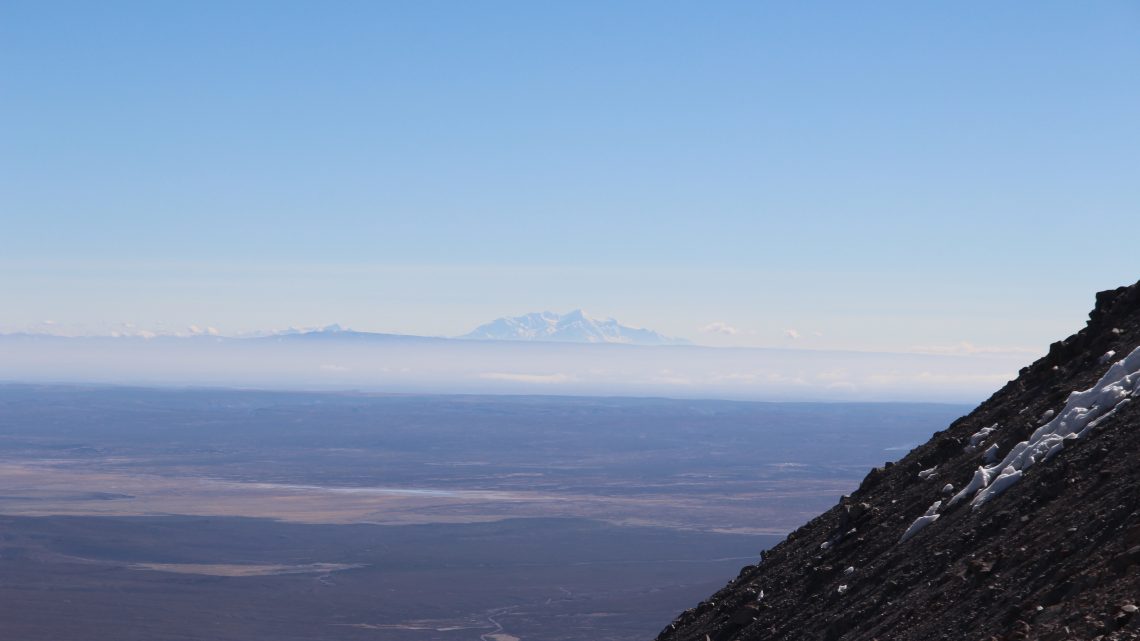 Without ascent of Sajama
D15: 9/18/2017
"Washing machine"
The ridge receives the first rays of sunlight. The 5 tents continue to move jostled by the wind. 2-3 Andinists come out with difficulty and exchange a few words:
"como esta"
"la mierda el viento"
"no puedo sleep"
The start of the ascent of Sajama from the altitude camp was planned at 2am. After that, it was 1 hour in the rocks and then 6 hours of glacier to reach the highest point of Bolivia (over 6500m).
The altitude camp is perched on a stop at 5600m. Only 7-8 tents can accommodate. It's quite exposed (as they say in the middle).
The wind picked up peacefully in the late afternoon. Announced at 5-10km/h, we quickly noticed that it was shaking more. The squalls turned the tents into an all-night washing machine with nausea for the occupants.
Marcello disembarked around 2am to tell us that the wind conditions did not allow for the careful ascent causing disappointment and concern. Disappointment at not being able to get out of the tent for a good reason. Worry not knowing what we're going to do for 4 hours (?) to come where we won't sleep.
The wind continued to shake the occupants of the tents on the ridge of the Sajama high-altitude camp. The outside temperature was not engaging so we didn't try to sleep outside. No one could sleep.
Nauseous, everyone went down once warmed by the sun at base camp, 800m below.
The rest of the day was to distance ourselves from the zombie that is in us. For this, we tested the thermal baths and the bed (with 5 duvets).
Tomorrow we're going to Chile.
Notre itinéraire en Bolivie :
J1 : Premier pas dans l'altiplano
J3 : Vestige Inca et Isla del sol
J5 : Du folklore à la cordillère royale
J6 : Trek d'Ajwani à Juri Quota
J7 : Trek jusqu'au camp de base du Condoriri
J8 : Ascension du Pequeno Alpamayo et retour sur La Paz
J9 : Vallée des âmes
J10 : De La Paz au Salar d'Uyuni
J11 : Tunupa et Salar d'Uyuni
J12 : Uyuni à Sajama en longeant la frontière chilienne
J13 : Découverte du parc national de Sajama
J14 : Montée au camp d'altitude du Sajama
J15 : Sans ascension du Sajama
J16 : Viscachas et Curahuara
J17 : Camp d'altitude de l'Illimani
J18 : Ascension de l'Illimani
J19 : Canyon de palca