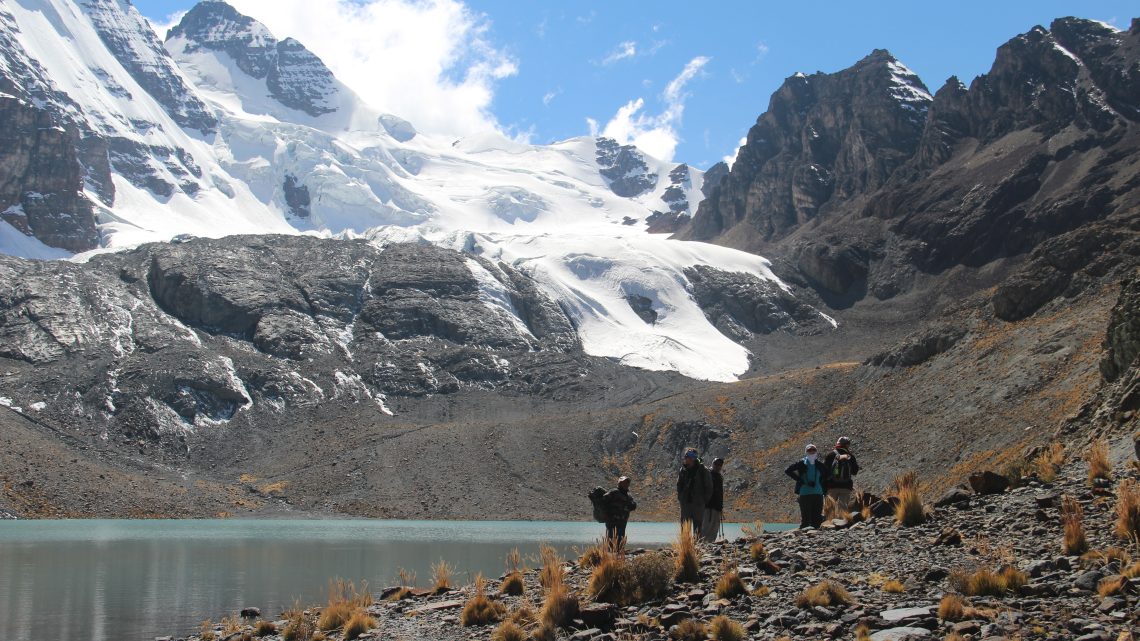 Trek to Condoriri Base Camp
D7: 10/9/2017
First steps beyond 5000m!
The tent froze overnight. The pee outing at 1am was cool. Unlike other nights under the roof, we slept properly.
We leave quietly along the lake from the left. There is a somewhat steep passage before reaching the next lake.
A stop allows us to appreciate the glaciers and peaks.

An aerial step and a few hundred meters higher we arrive at the Austria pass, 5130 meters. The altitude is felt.
Many young Bolivians arrive on the other side of the pass. It is a bus from La Paz to climb the Austria summit. We feel that they have no problem with the altitude …
On the way down, we discover the viskayas/viscaches. It is a cross between a rabbit, a groundhog and a prairie dog.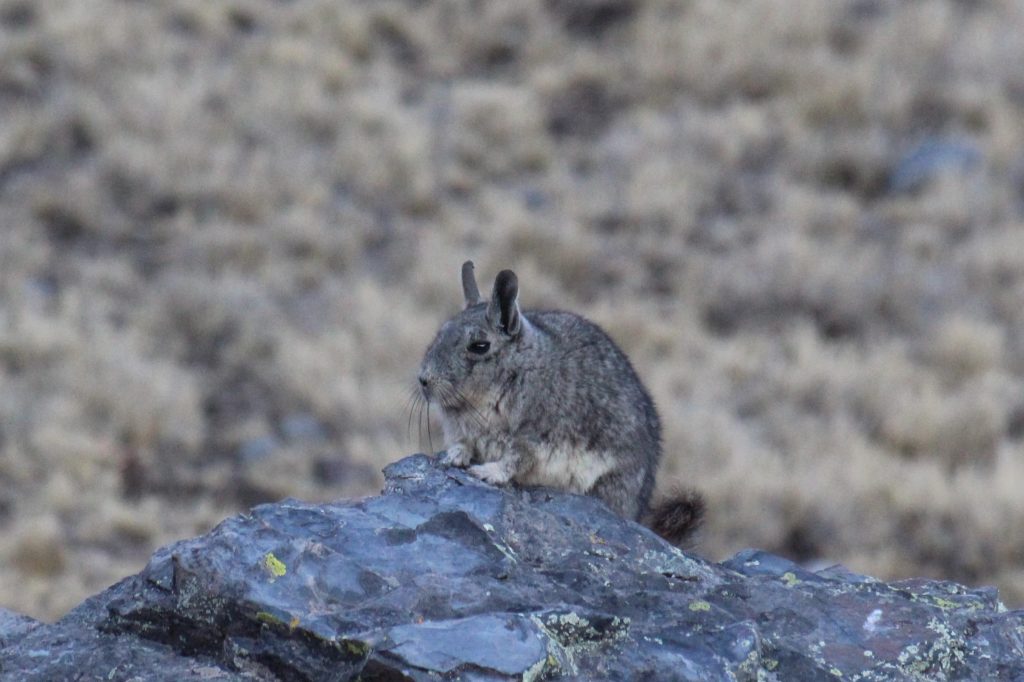 Arriving at the Condoriri base camp, I always have a severe headache (mountain sickness?).
Marcello and Illarion, our guides for the ascent of Pequeno Alpamayo, joined us and 2 other people from the local agency. Departure is set for 2 a.m. There'll be seven of us! After checking all the equipment and a hearty meal, everyone will get a few hours of sleep before waking up at 1am in the middle of the night!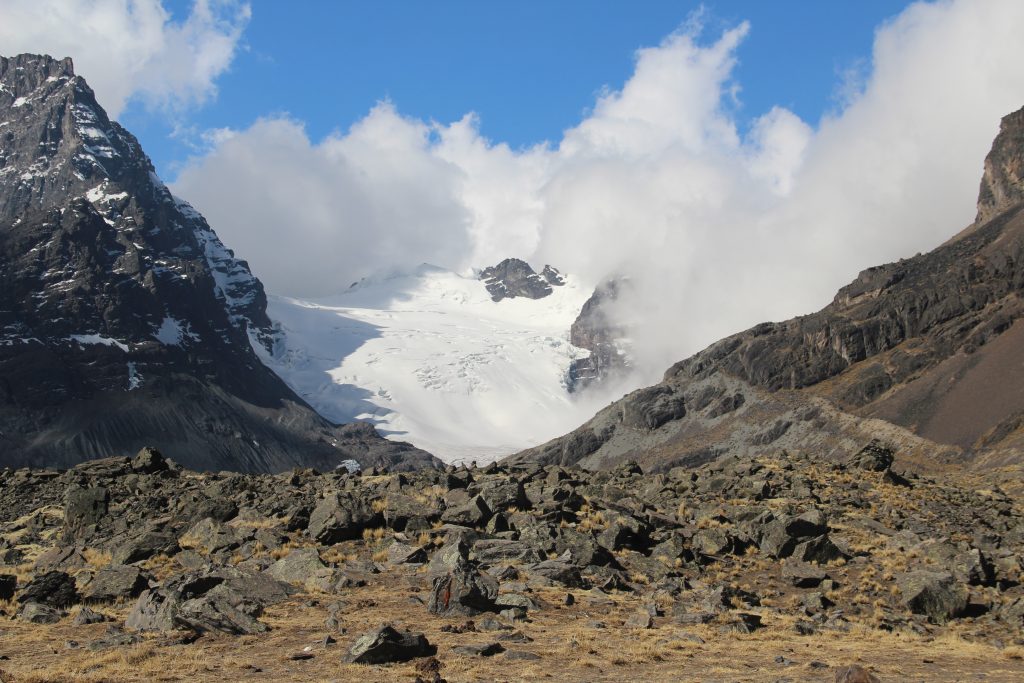 Notre itinéraire en Bolivie :
J1 : Premier pas dans l'altiplano
J3 : Vestige Inca et Isla del sol
J5 : Du folklore à la cordillère royale
J6 : Trek d'Ajwani à Juri Quota
J7 : Trek jusqu'au camp de base du Condoriri
J8 : Ascension du Pequeno Alpamayo et retour sur La Paz
J9 : Vallée des âmes
J10 : De La Paz au Salar d'Uyuni
J11 : Tunupa et Salar d'Uyuni
J12 : Uyuni à Sajama en longeant la frontière chilienne
J13 : Découverte du parc national de Sajama
J14 : Montée au camp d'altitude du Sajama
J15 : Sans ascension du Sajama
J16 : Viscachas et Curahuara
J17 : Camp d'altitude de l'Illimani
J18 : Ascension de l'Illimani
J19 : Canyon de palca