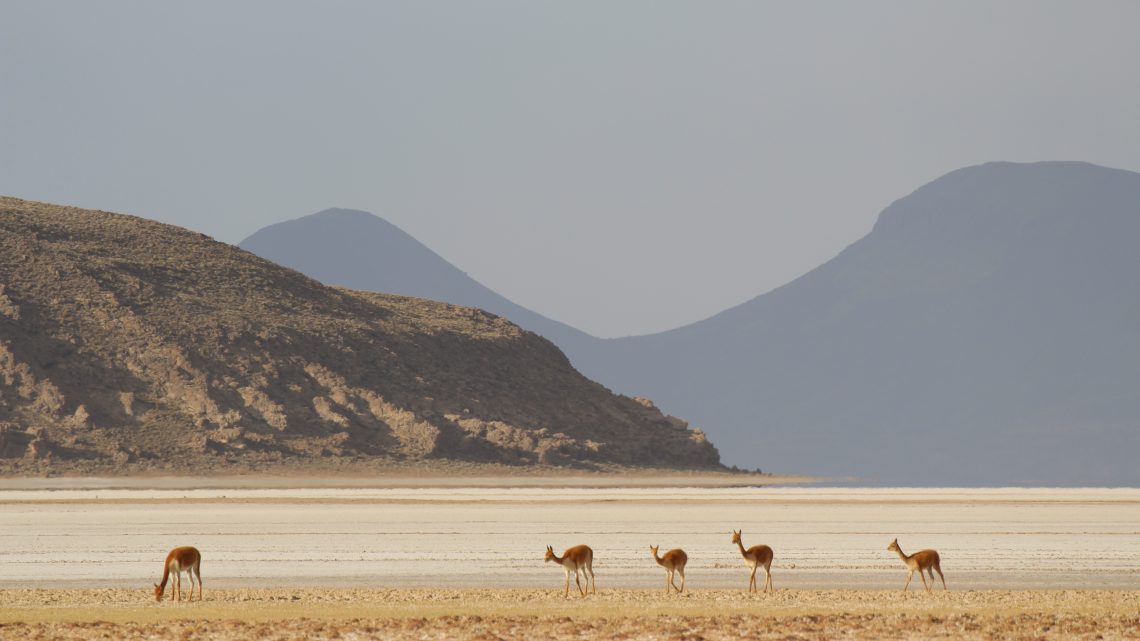 From La Paz to Salar d'Uyuni
D10: 9/13/2017
Huge altiplano!
Following our change of program, we leave for the famous Uyuni salar. It is a salt desert. The road is long and not very interesting. So we take the opportunity to read, listen to music, sleep and write 🙂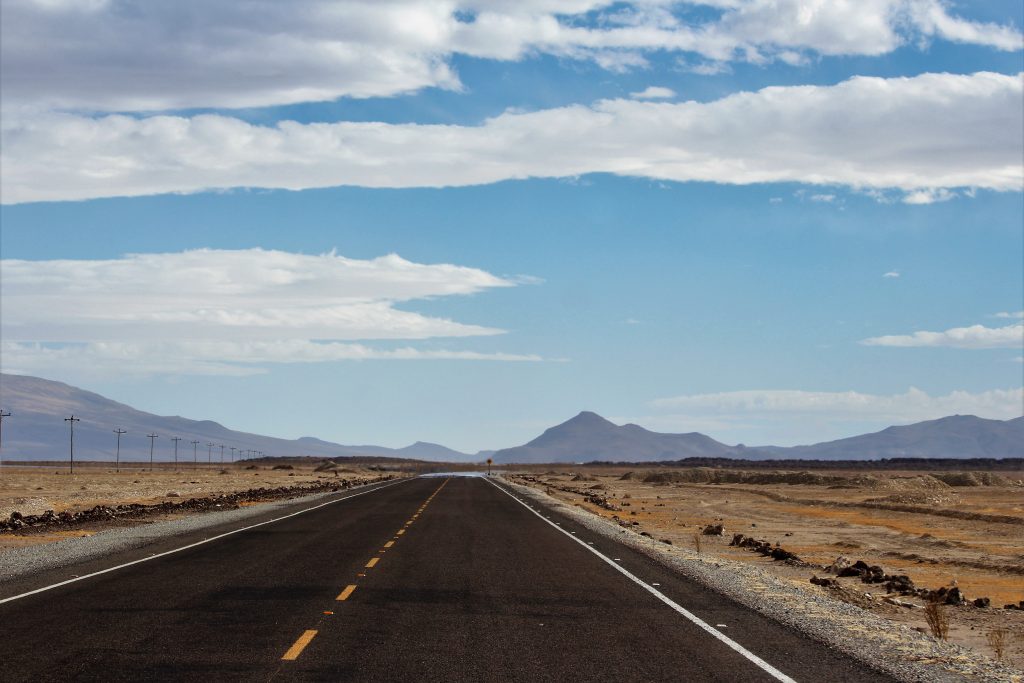 We stop at the edge of a meteorite crater. Impressive unfortunately a little too much wind for an aerial view.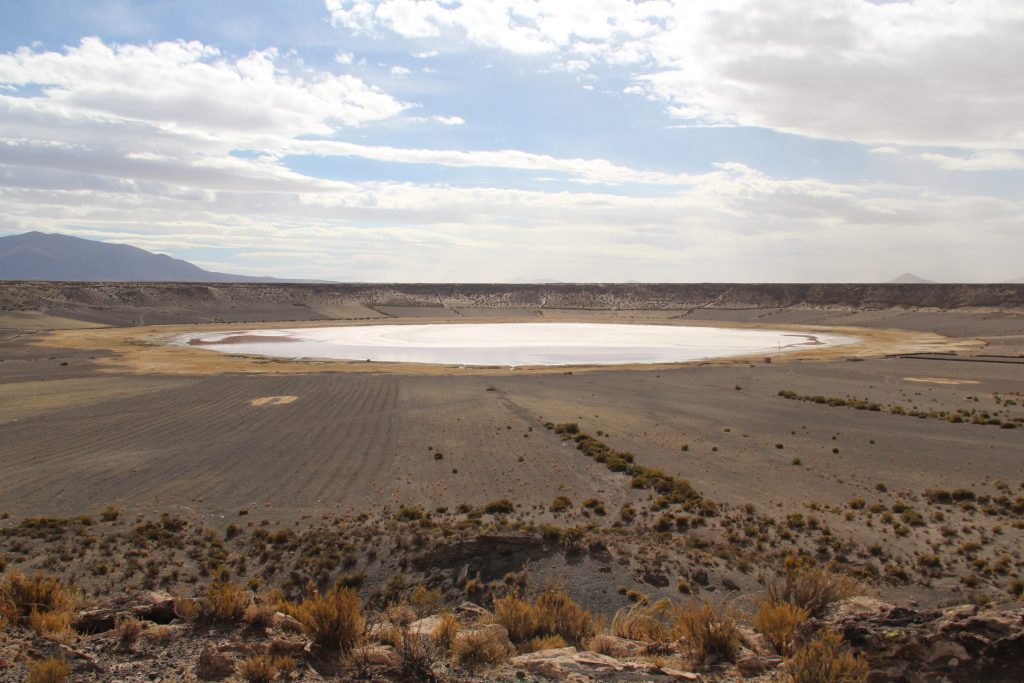 Continuing the road, we meet our first vicunas. A kind of gazelles, they detach from a very arid horizon. It feels like they are licking the soil for food.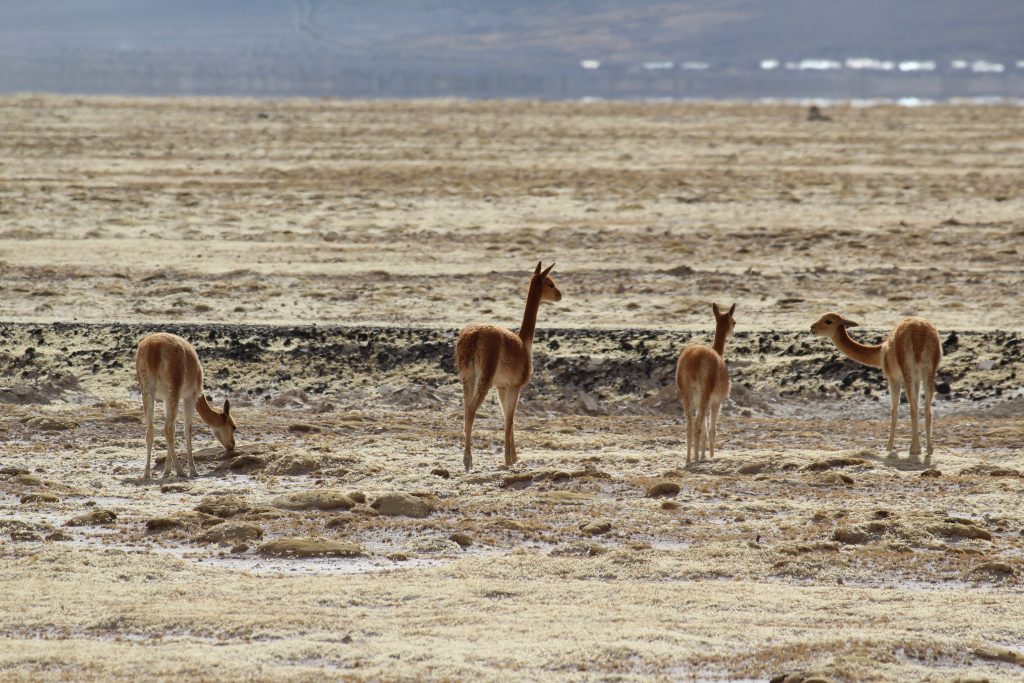 We fill the vehicle and cans with gasoline in the village of Salinas de Mendoza. A village worthy of a western on the edge of the road at the end of the world… after that, there is nothing left.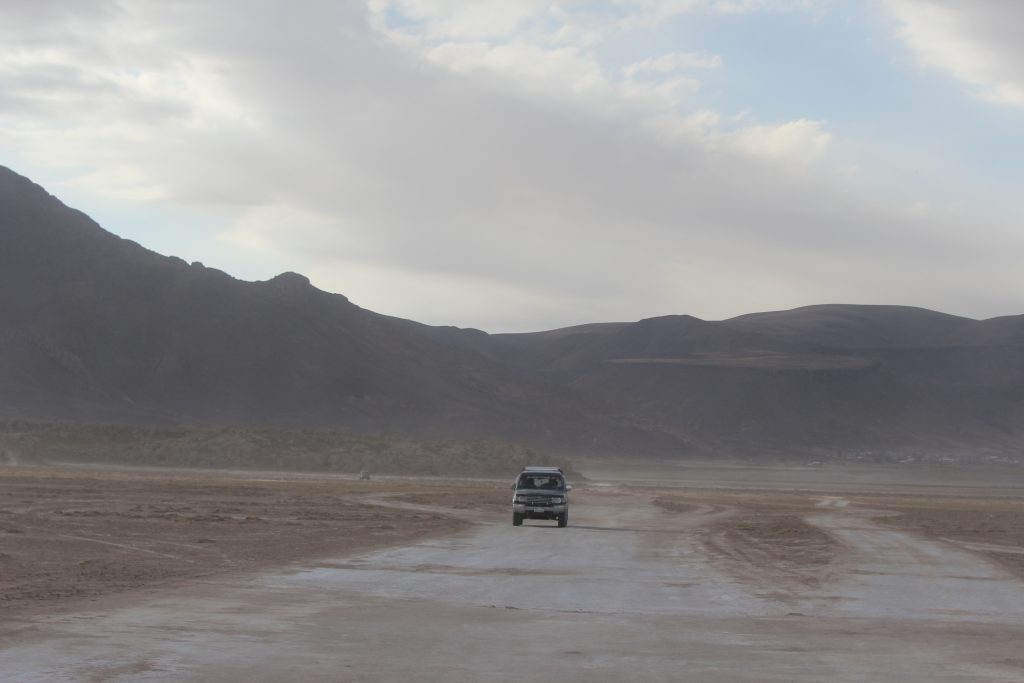 The road stops, we drive in one direction because there is not really a track. You must go around this mountain, avoid getting bogged down in the sand, avoid the rare muddy wetlands and be careful when crossing other vehicles.
The ground is whitening, a sign that we are approaching the salar. Strange cacti appear on the dark mountains that contrast with the light soil.
We pass a hill and the white horizon jumps us at best. Our accommodation is in the village of Jirira.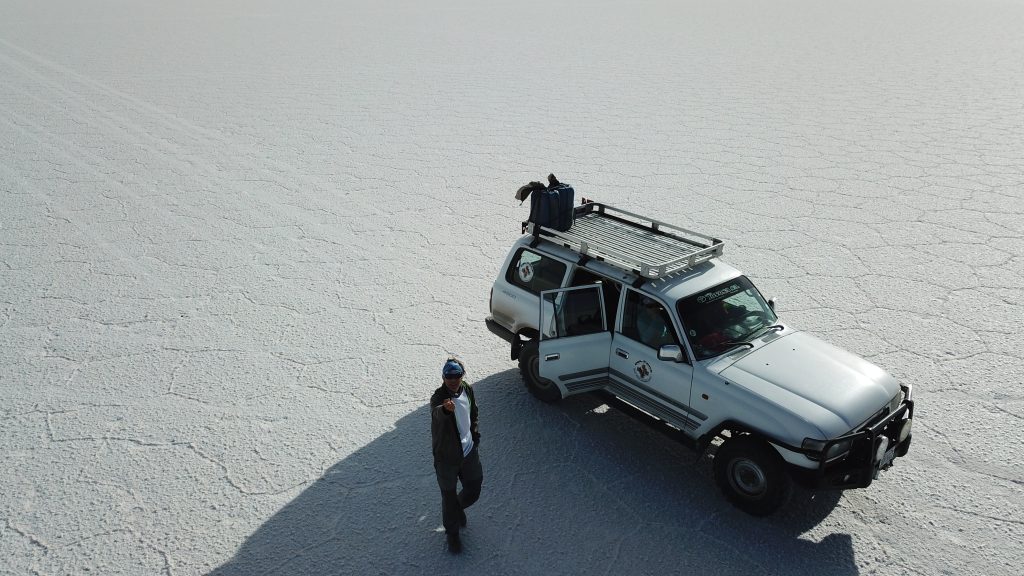 We go back to this salt-white desert for sunset. The sky is burning, the desert is going pink, this place is crazy.
Notre itinéraire en Bolivie :
J1 : Premier pas dans l'altiplano
J3 : Vestige Inca et Isla del sol
J5 : Du folklore à la cordillère royale
J6 : Trek d'Ajwani à Juri Quota
J7 : Trek jusqu'au camp de base du Condoriri
J8 : Ascension du Pequeno Alpamayo et retour sur La Paz
J9 : Vallée des âmes
J10 : De La Paz au Salar d'Uyuni
J11 : Tunupa et Salar d'Uyuni
J12 : Uyuni à Sajama en longeant la frontière chilienne
J13 : Découverte du parc national de Sajama
J14 : Montée au camp d'altitude du Sajama
J15 : Sans ascension du Sajama
J16 : Viscachas et Curahuara
J17 : Camp d'altitude de l'Illimani
J18 : Ascension de l'Illimani
J19 : Canyon de palca